Welcome to the Amira-Avizo Software Use Case Gallery
Below you will find a collection of use cases of our 3D data visualization and analysis software. These use cases include scientific publications, articles, papers, posters, presentations or even videos that show how is used to address various scientific and industrial research topics.
Use the Domain selector to filter by main application area, and use the Search box to enter keywords related to specific topics you are interested in.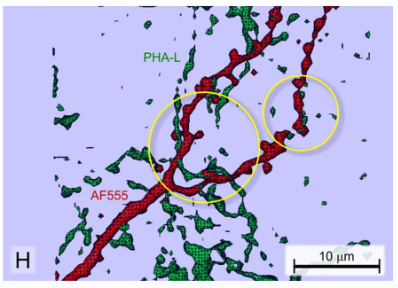 Neuroanatomical tract-tracing techniques that did go viral
Neuroanatomical tracing methods remain fundamental for elucidating the complexity of brain circuits. During the past decades, the technical arsenal at our disposal has been greatly enriched, with a steady supply of fresh arrivals. This paper provides a landscape view of classical and modern tools for tract-tracing purposes. Focus is placed on methods that have gone viral, i.e., became most widespread used and fully reliable.
Read more
Jose L. Lanciego; Floris G. Wouterlood

Read full paper