Welcome to the Amira-Avizo Software Use Case Gallery
Below you will find a collection of use cases of our 3D data visualization and analysis software. These use cases include scientific publications, articles, papers, posters, presentations or even videos that show how is used to address various scientific and industrial research topics.
Use the Domain selector to filter by main application area, and use the Search box to enter keywords related to specific topics you are interested in.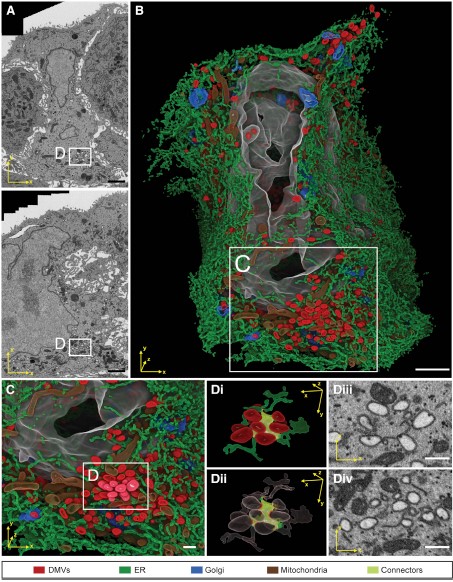 Integrative Imaging Reveals SARS-CoV-2-Induced Reshaping of Subcellular Morphologies
Cortese et al. use integrative imaging techniques to generate a publicly available repository of morphological alterations induced by SARS-CoV-2 in lung cells. Accumulation of ER-derived double-membrane vesicles, the viral replication organelle, occurs concomitantly with cytoskeleton remodeling and Golgi fragmentation. Pharmacological alteration of cytoskeleton dynamics restricts viral replication and spread.
Pathogenesis induced by SARS-CoV-2 is thought to result from both an inflamma... Read more
Mirko Cortese, Ji-Young Lee, Berati Cerikan, ..., Laurent Chatel-Chaix, Yannick Schwab, Ralf Bartenschlager

Read full paper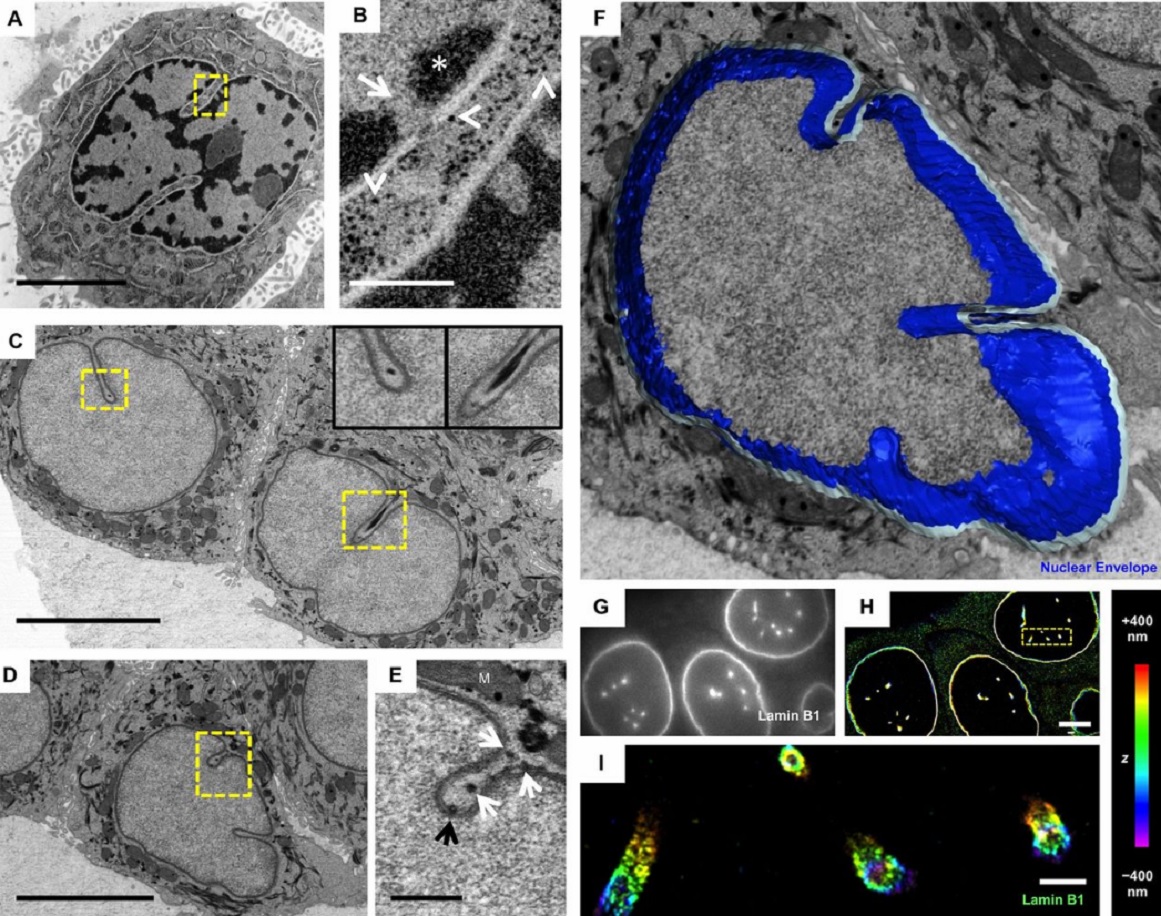 Deep nuclear invaginations are linked to cytoskeletal filaments – integrated bioimaging of epithelial cells in 3D culture
The importance of context in regulation of gene expression is now an accepted principle; yet the mechanism by which the microenvironment communicates with the nucleus and chromatin in healthy tissues is poorly understood. A functional role for nuclear and cytoskeletal architecture is suggested by the phenotypic differences observed between epithelial and mesenchymal cells…
Read more
Danielle M. Jorgens, Jamie L. Inman, Michal Wojcik, Claire Robertson, Hildur Palsdottir, Wen-Ting Tsai, Haina Huang, Alexandre Bruni-Cardoso, Claudia S. López, Mina J. Bissell, Ke Xu, Manfred Auer

Read full paper