Welcome to the Amira-Avizo Software Use Case Gallery
Below you will find a collection of use cases of our 3D data visualization and analysis software. These use cases include scientific publications, articles, papers, posters, presentations or even videos that show how is used to address various scientific and industrial research topics.
Use the Domain selector to filter by main application area, and use the Search box to enter keywords related to specific topics you are interested in.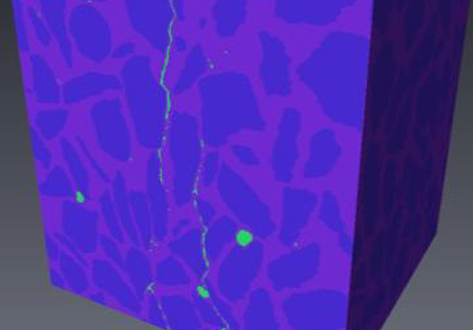 Characterization of 3D fracture evolution in concrete using in-situ X-Ray Computed Tomography testing and Digital Volume Correlation
X-ray Computed Tomography (XCT) is a powerful technology that can accurately image the internal structures of composite and heterogeneous materials in three-dimensions (3D). In this study, in-situ micro XCT tests of concrete specimens under progressive compressive loading are carried out. The aim of the observations is to gain a better understanding of 3D fracture and failure mechanisms at the meso-scale. To characterise the fracture evolution as the deformation increases, two methods are use... Read more
College of Civil Engineering and Architecture, Zhejiang University | School of Mechanical, Aerospace and Civil Engineering, the University of Manchester | Manchester X-ray Imaging Facility | Oxford Martin School and Department of Materials

Read full paper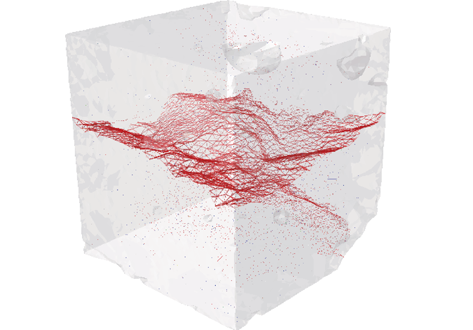 Three-Dimensional In Situ XCT Characterisation and FE Modelling of Cracking in Concrete
An improved understanding of 3D cracking in concrete can be achieved by multiscale experiments and numerical modelling based on realistic microstructures, for the development of materials with higher strength, durability, and fracture resistance.
Three-dimensional (3D) characterisation and modelling of cracking in concrete have been always of great importance and interest in civil engineering. In this study, an in situ microscale X-ray computed tomography (XCT) test was carried out to ... Read more
Wenyuan Ren, Zhenjun Yang, Rajneesh Sharma, Samuel A. McDonald, Paul M. Mummery

Read full paper