Welcome to the Amira-Avizo Software Use Case Gallery
Below you will find a collection of use cases of our 3D data visualization and analysis software. These use cases include scientific publications, articles, papers, posters, presentations or even videos that show how is used to address various scientific and industrial research topics.
Use the Domain selector to filter by main application area, and use the Search box to enter keywords related to specific topics you are interested in.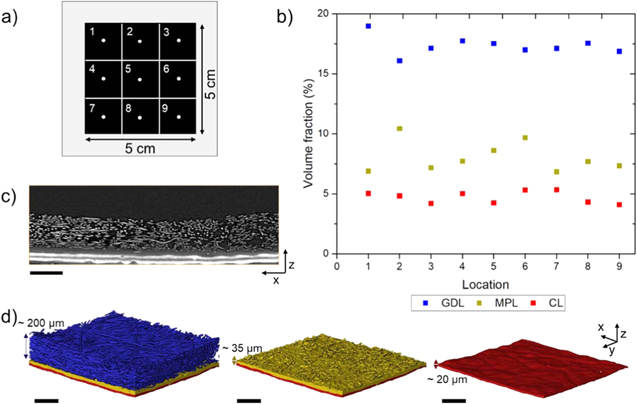 X-ray Micro-Computed Tomography of Polymer Electrolyte Fuel Cells: What is the Representative Elementary Area?
With the growing use of X-ray computed tomography (X-ray CT) datasets for modelling of transport properties, comes the need to define the representative elementary volume (REV) if considering three dimensions or the representative elementary area (REA) if considering two dimensions. The resolution used for imaging must be suited to the features of interest in the sample and the region-of-interest must be sufficiently large to capture key information. Polymer electrolyte fuel cells have a hier... Read more
Jennifer Hack et al 2020 J. Electrochem.

Read full paper