Welcome to the Amira-Avizo Software Use Case Gallery
Below you will find a collection of use cases of our 3D data visualization and analysis software. These use cases include scientific publications, articles, papers, posters, presentations or even videos that show how is used to address various scientific and industrial research topics.
Use the Domain selector to filter by main application area, and use the Search box to enter keywords related to specific topics you are interested in.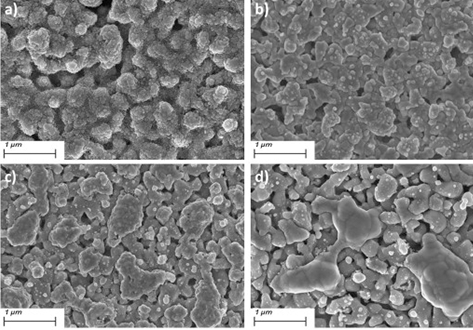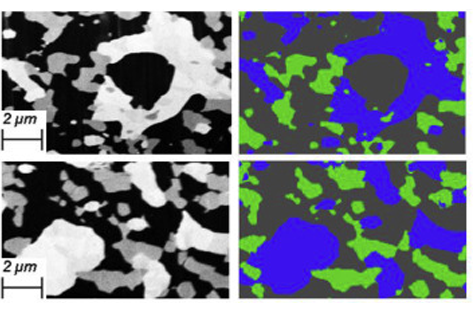 Quantification of the degradation of Ni-YSZ anodes upon redox cycling
Ni-YSZ anodes for Solid Oxide Fuel Cells are vulnerable to microstructural damage during redox cycling leading to a decrease in the electrochemical performance.
Quantification of redox damage by coupling 3D tomography, EIS and nanoindentation.
YSZ fracture, Ni detachment and agglomeration led to irreversible mechanical damage.
Ni nanoparticles obtained upon redox cycling improve electrochemical performance.
Loss in TPB densi... Read more
Bowen Song, Enrique Ruiz-Trejo, Antonio Bertei, Nigel P.Brandon

Read full paper