Welcome to the Amira-Avizo Software Use Case Gallery
Below you will find a collection of use cases of our 3D data visualization and analysis software. These use cases include scientific publications, articles, papers, posters, presentations or even videos that show how is used to address various scientific and industrial research topics.
Use the Domain selector to filter by main application area, and use the Search box to enter keywords related to specific topics you are interested in.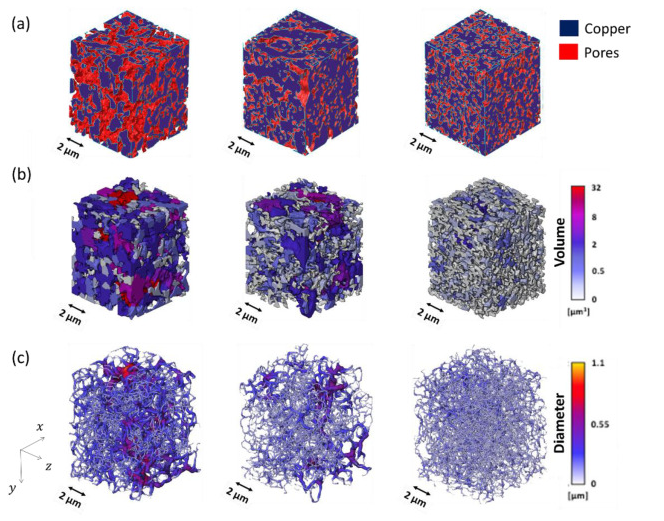 Multi-method characterization approach to facilitate a strategy to design mechanical and electrical properties of sintered copper
Porous materials have attracted great attention for various applications, e.g., catalysis, novel materials, energy related topics, acoustics, microelectronics, actuator, bioengineering and biomimetic. Recently, porous materials have gained interest as interconnect materials for power semiconductor device.
The trend in the semiconductor industry goes towards eco-friendliness and higher energy efficiency. Semiconductor compound materials, such as silicon carbide (SiC) or gallium nitride... Read more
A.Wijaya, B.Eichinger, F.F.Chamasemani, B.Sartory, R.Hammer, V.Maier-Kiener, D.Kiener, M.Mischitz, R.Brunner

Learn more