Welcome to the Amira-Avizo Software Use Case Gallery
Below you will find a collection of use cases of our 3D data visualization and analysis software. These use cases include scientific publications, articles, papers, posters, presentations or even videos that show how is used to address various scientific and industrial research topics.
Use the Domain selector to filter by main application area, and use the Search box to enter keywords related to specific topics you are interested in.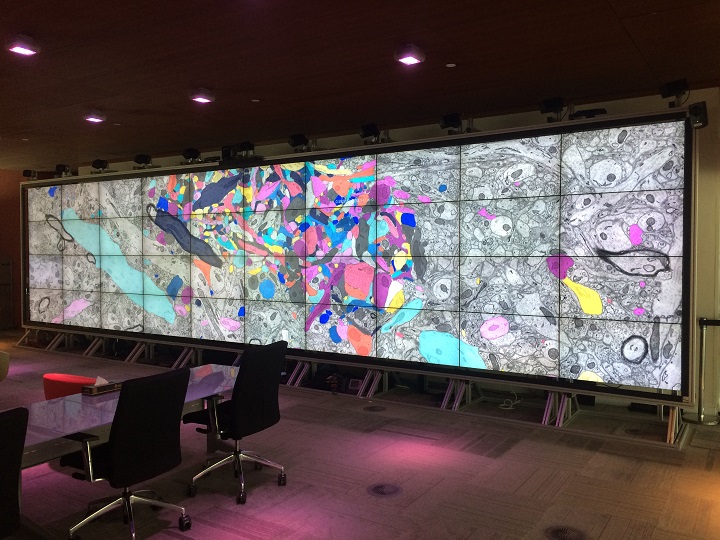 Insights into data with the KAUST Visualization Core Lab
Through collaboration, the KAUST Visualization Core Lab (KVL) team augments the efforts and domain expertise of KAUST researchers by providing complimentary technical knowledge with exploratory visualization and analytic tools.
KVL's multi-year collaboration with KAUST Distinguished Professor P. Magistretti and research scientist C. Calì's KAUST-EPFL Alliance for Integrative Modelling of Brain Energy Metabolism project—itself a collaboration with the Swiss Blue Br... Read more
By the KAUST Visualization Core Lab team and Caitlin Clark

Learn more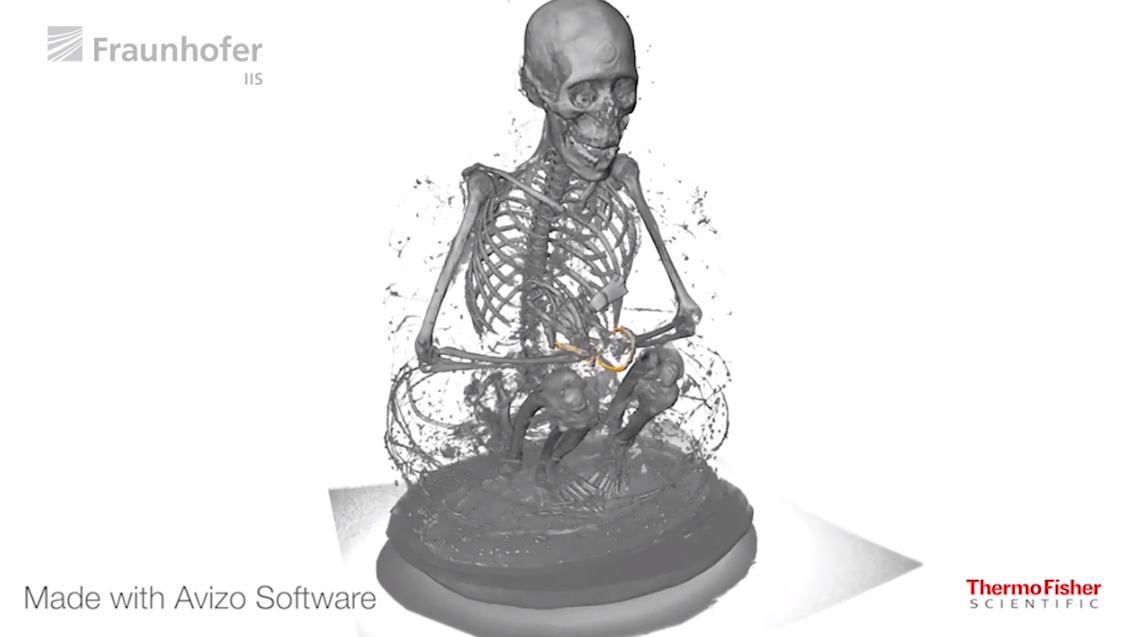 The Fraunhofer Institute uses Avizo to explore a Peruvian mummy CT-scan
As part of the Big Picture project, researchers at Fraunhofer IIS are working on three dimensions images of objects with great precision. In order to demonstrate the progress of the project, which has begun in February 2018, they made the 3d Xray-CT acquisition of a mummy from the Linden-Museum Stuttgart collection, probably from the 11th-15th century.
Modern measurement systems are producing increasingly large volumes of extremely complex data that must be stored, processed and convert... Read more
Prof. Dr. Tomas Sauer

Learn more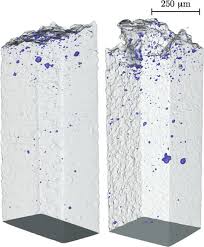 A statistical assessment of ductile damage in 304L stainless steel resolved using X-ray computed tomography
X-ray computed tomography (XCT) has been shown to reveal the true extent of ductile damage below the fracture surface of failed test specimens, which is often significantly underestimated when probed using 2D serial sectioning techniques and a microscope, since a single plane of material may only exhibit only a handful of resolvable voids.
In contrast XCT offers the capability to generate large datasets consisting of hundreds, if not thousands, of individually resolvable voids, where e... Read more
A. J. Cooper ; O. C. G. Tuck ; T. L. Burnett ; A. H. Sherry

Read paper