Welcome to the Amira-Avizo Software Use Case Gallery
Below you will find a collection of use cases of our 3D data visualization and analysis software. These use cases include scientific publications, articles, papers, posters, presentations or even videos that show how is used to address various scientific and industrial research topics.
Use the Domain selector to filter by main application area, and use the Search box to enter keywords related to specific topics you are interested in.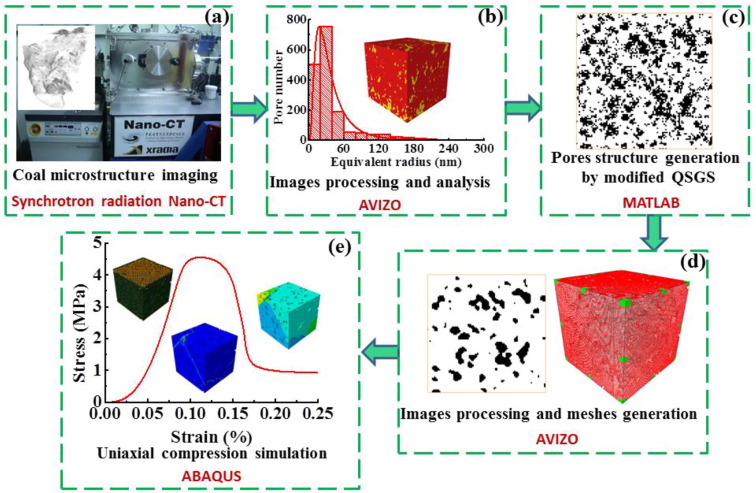 Impact of nanopore structure on coal strength
In China's energy consumption structure, coal is the main energy source, accounting for about 60% of primary energy consumption. Coal is a porous medium with complex pore structures. Nanopore structure in coal particle is the basic underlying factor driving coal particle strength. A better knowledge of nanopore structure – coal particle strength correlation is of great significance for coal mining and other fields of engineering problems.
Read more
Yixin Zhao - Liang Yuan - QuanXue

Read full paper