High-resolution ultramicroscopy of the developing and adult nervous system in optically cleared Drosophila melanogaster
Marko Pende, Klaus Becker, Martina Wanis, Saiedeh Saghafi, Rashmit Kaur, Christian Hahn, Nika Pende, Massih Foroughipour, Thomas Hummel & Hans-Ulrich Dodt - Department for Bioelectronics, FKE, Vienna University of Technology, Vienna, Austria; Section of Bioelectronics, Center for Brain Research, Medical University of Vienna, Vienna, Austria; Department of Neurobiology, University of Vienna, Vienna, Austria; Department of Ecogenomics and Systems Biology, Archaeal Biology and Ecogenomics Division, University of Vienna, Vienna, Austria.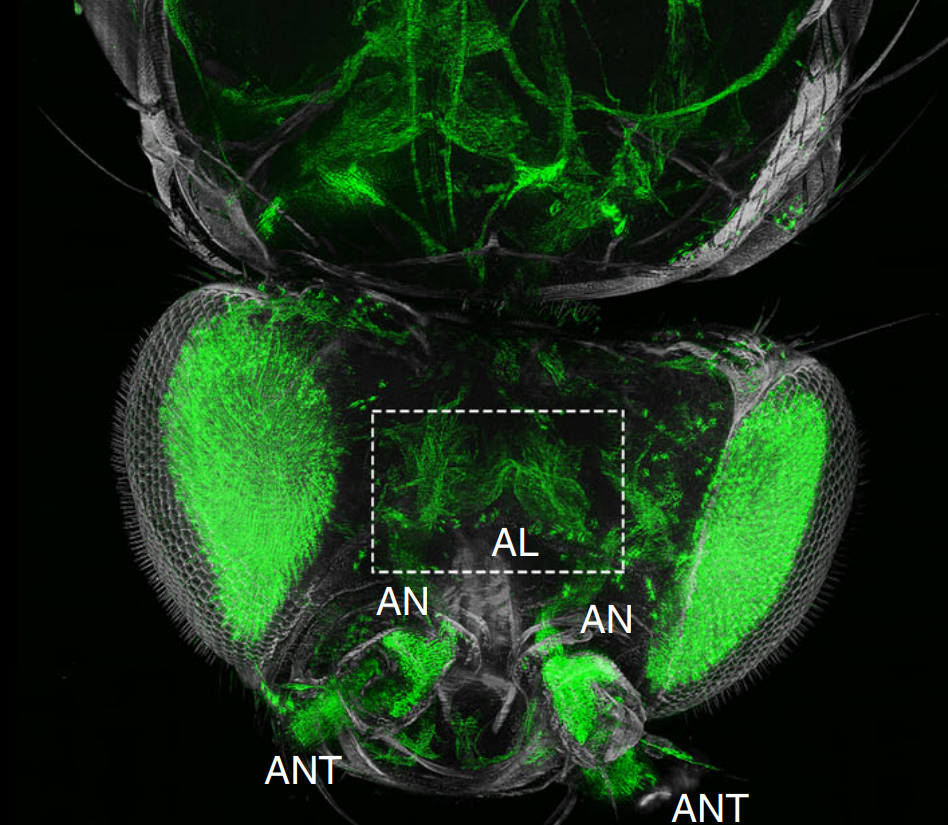 The fruit fly, Drosophila melanogaster, is an important experimental model to address central questions in neuroscience at an organismic level. However, imaging of neural circuits in intact fruit flies is limited due to structural properties of the cuticle. Here we present a novel approach combining tissue clearing, ultramicroscopy, and data analysis that enables the visualisation of neuronal networks with single-cell resolution from the larval stage up to the adult Drosophila. (…) This methodological integration of novel chemical, optical, and computational techniques allows a major advance in the analysis of global neural circuit organisation.