Welcome to the Amira-Avizo Software Use Case Gallery
Below you will find a collection of use cases of our 3D data visualization and analysis software. These use cases include scientific publications, articles, papers, posters, presentations or even videos that show how is used to address various scientific and industrial research topics.
Use the Domain selector to filter by main application area, and use the Search box to enter keywords related to specific topics you are interested in.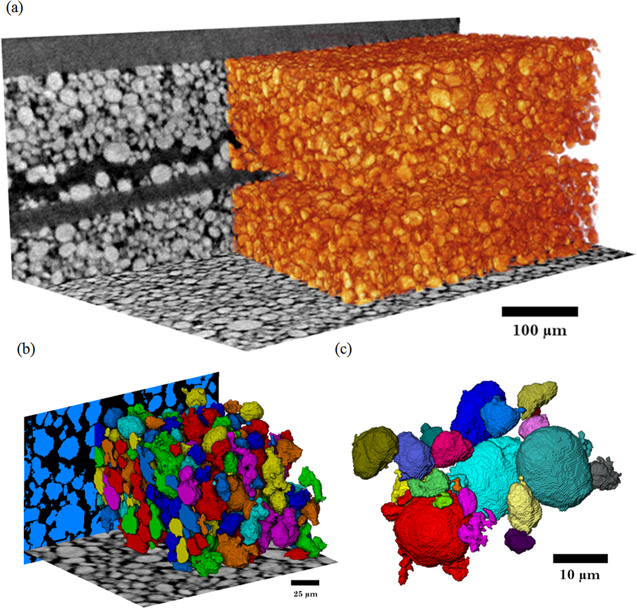 Thermal Runaway of a Li-Ion Battery Studied by Combined ARC and Multi-Length Scale X-ray CT
Lithium ion battery failure occurs across multiple length scales. In this work, the properties of thermal failure and its effects on electrode materials were investigated in a commercial battery using a combination of accelerating rate calorimetry (ARC) and multi-length scale X-ray computed tomography (CT). ARC measured the heat dissipated from the cell during thermal runaway and enabled the identification of key thermal failure characteristics such as onset temperature and the rate of heat g... Read more
Drasti Patel, James B. Robinson, Sarah Ball, Daniel J. L. Brett and Paul R. Shearing

Read full paper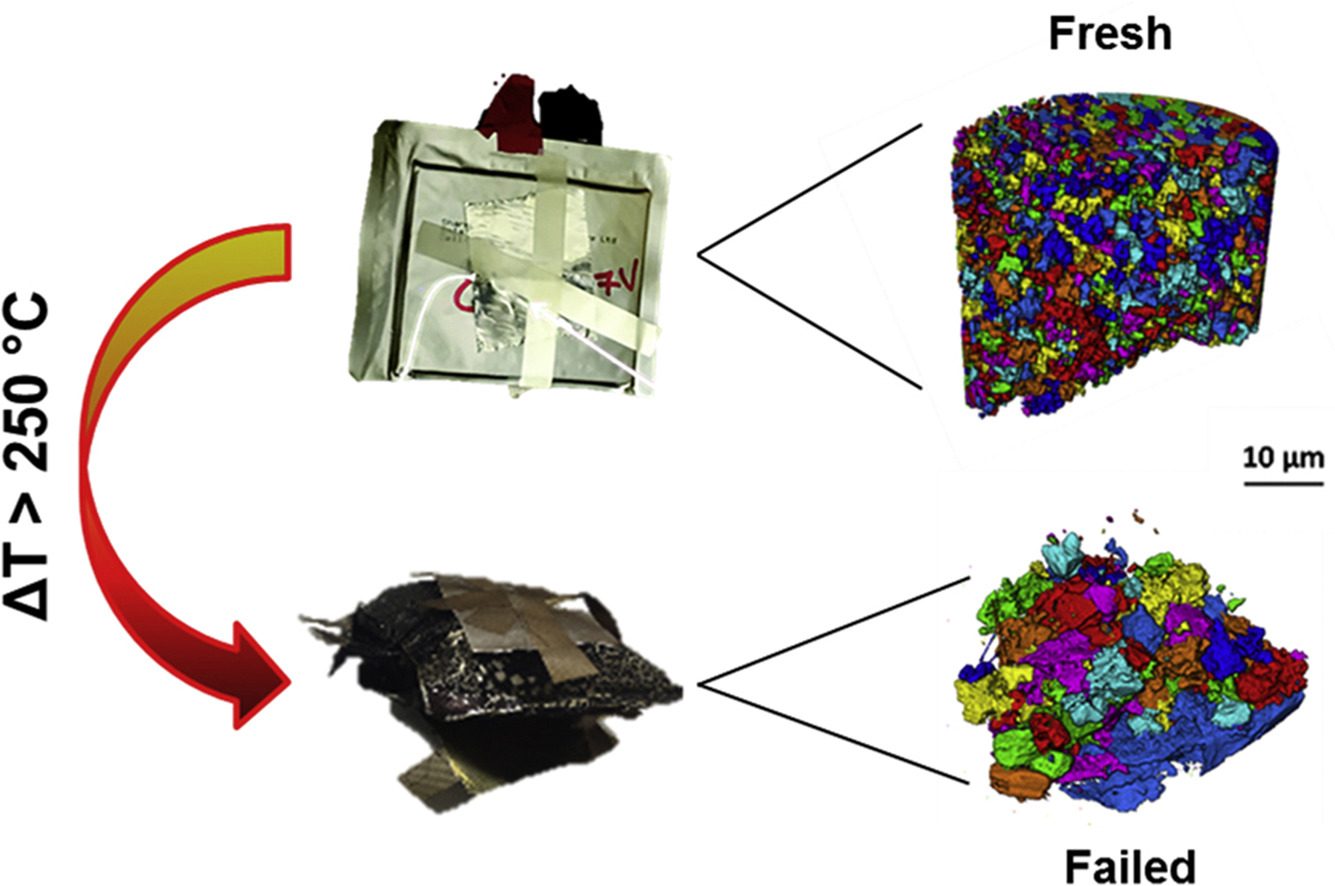 Multiscale tomographic analysis of the thermal failure of Na-Ion batteries
In recent years, the ability to examine the processes that cause the catastrophic failure of batteries as a result of thermal runaway has improved substantially. In this work, the effect of thermal runaway on the microstructure of the electrodes of a Na-ion battery is examined using X-ray computed tomography for the first time. The thermal failure induced via accelerating rate calorimetry enabled the examination of failed electrodes, which were subsequently compared with fresh s... Read more
Robinson, J. B., Heenan, T. M. M., Jervis, J. R., Tan, C., Kendrick, E., Brett, D. J. L., & Shearing, P. R.

Read paper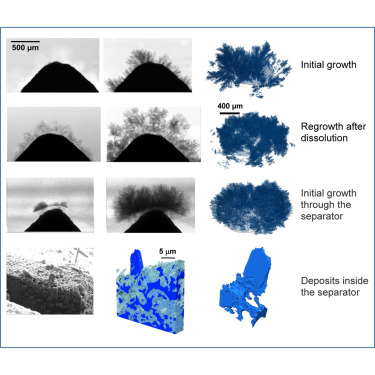 Operando Visualization and Multi-scale Tomography Studies of Dendrite Formation and Dissolution in Zinc Batteries
Alternative battery technologies are required to meet growing energy demands and address the limitations of present technologies. As such, it is necessary to look beyond lithium-ion batteries. Zinc batteries enable high power density while being sourced from ubiquitous and cost-effective materials. This paper presents, for the first time known to the authors, multi-length scale tomography studies of failure mechanisms in zinc batteries with and without commercial microporous separators. In bo... Read more
Vladimir Yufit, Farid Tariq David S. Eastwood Moshiel Biton Billy Wu Peter D. Lee Nigel P. Brandon

Read paper