Welcome to the Amira-Avizo Software Use Case Gallery
Below you will find a collection of use cases of our 3D data visualization and analysis software. These use cases include scientific publications, articles, papers, posters, presentations or even videos that show how is used to address various scientific and industrial research topics.
Use the Domain selector to filter by main application area, and use the Search box to enter keywords related to specific topics you are interested in.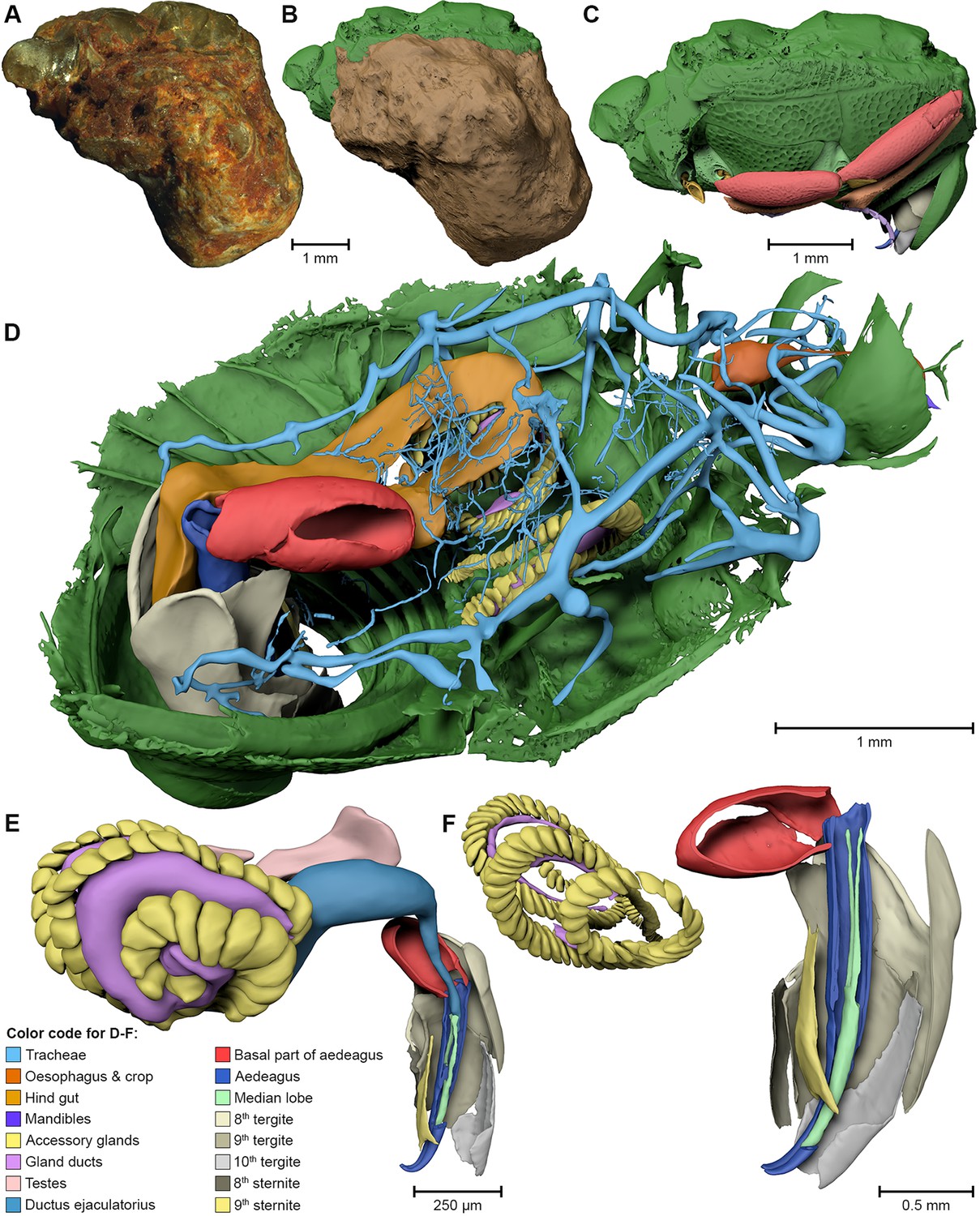 Preservation of three-dimensional anatomy in phosphatized fossil arthropods enriches evolutionary inference
External and internal morphological characters of extant and fossil organisms are crucial to establishing their systematic position, ecological role and evolutionary trends. (…) We found well-preserved three-dimensional anatomy in mineralized arthropods from Paleogene fissure fillings and demonstrate the value of these fossils by utilizing digitally reconstructed anatomical structure of a hister beetle. The new anatomical data facilitate a refinement of the species diagnosis and allowed... Read more
Achim H Schwermann, Tomy dos Santos Rolo, Michael S Caterino, Gunter Bechly, Heiko Schmied, Tilo Baumbach, Thomas van de Kamp

Read full paper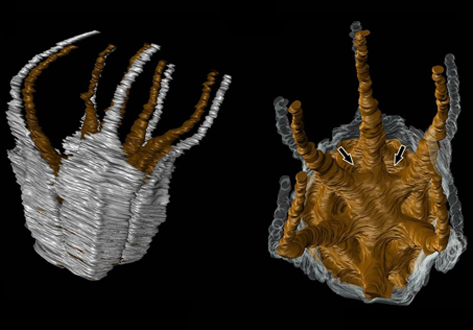 Reinvestigating an enigmatic Late Cretaceous monocot: morphology, taxonomy, and biogeography of Viracarpon
Angiosperm-dominated floras of the Late Cretaceous are essential for understanding the evolutionary, ecological, and geographic radiation of flowering plants.
The Late Cretaceous–early Paleogene Deccan Intertrappean Beds of India contain angiosperm-dominated plant fossil assemblages known from multiple localities in central India. Numerous monocots have been documented from these assemblages, providing a window into an important but poorly understood time in their diversification. On... Read more
Kelly K.S. Matsunaga, Selena Y. Smith, Steven R. Manchester, Dashrath Kapgate, Deepak Ramteke, Amin Garbout, and Herminso Villarraga-Gómez

Read full paper