Welcome to the Amira-Avizo Software Use Case Gallery
Below you will find a collection of use cases of our 3D data visualization and analysis software. These use cases include scientific publications, articles, papers, posters, presentations or even videos that show how is used to address various scientific and industrial research topics.
Use the Domain selector to filter by main application area, and use the Search box to enter keywords related to specific topics you are interested in.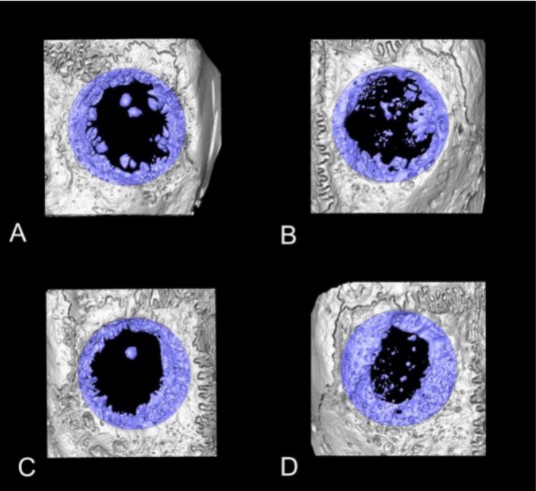 Collagen-Based Matrices for Osteoconduction: A Preclinical In Vivo Study
The aim of this study was to evaluate the influence of additional hydroxyapatite (HA) in collagen-based matrices (CM) and membrane placement on bone formation in calvarial defects.
Critical size defects in the calvaria of 16 New Zealand White Rabbits were randomly treated with CM or mineralized collagen-based matrices (mCM). Half of the sites were covered with a collagen membrane. Animals were euthanized after 12 weeks of healing. The samples were studied by micro-CT and histology. New... Read more
Hiroki Katagiri, Yacine El Tawil, Niklaus P. Lang, Jean-Claude Imber, Anton Sculean, Masako Fujioka-Kobayashi and Nikola Saulacic

Read full paper