Welcome to the Amira-Avizo Software Use Case Gallery
Below you will find a collection of use cases of our 3D data visualization and analysis software. These use cases include scientific publications, articles, papers, posters, presentations or even videos that show how is used to address various scientific and industrial research topics.
Use the Domain selector to filter by main application area, and use the Search box to enter keywords related to specific topics you are interested in.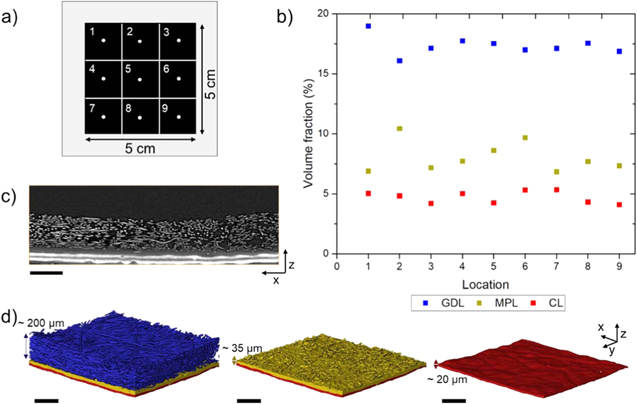 X-ray Micro-Computed Tomography of Polymer Electrolyte Fuel Cells: What is the Representative Elementary Area?
With the growing use of X-ray computed tomography (X-ray CT) datasets for modelling of transport properties, comes the need to define the representative elementary volume (REV) if considering three dimensions or the representative elementary area (REA) if considering two dimensions. The resolution used for imaging must be suited to the features of interest in the sample and the region-of-interest must be sufficiently large to capture key information. Polymer electrolyte fuel cells have a hier... Read more
Jennifer Hack et al 2020 J. Electrochem.

Read full paper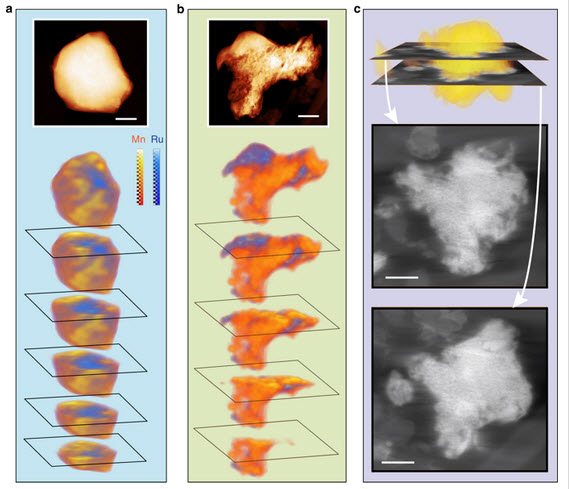 Anomalous metal segregation in lithium-rich material provides design rules for stable cathode in lithium-ion battery
Despite the importance of studying the instability of delithiated cathode materials, it remains difficult to underpin the degradation mechanism of lithium-rich cathode materials due to the complication of combined chemical and structural evolutions. Herein, we use state-of-the-art electron microscopy tools, in conjunction with synchrotron X-ray techniques and first-principle calculations to study a 4d-element-containing compound, Li2Ru0.5Mn0.5O3. We find surprisingly, after cycling, ruthenium... Read more
Lin, Ruoqian AU - Hu, Enyuan AU - Liu, Mingjie AU - Wang, Yi AU - Cheng, Hao AU - Wu, Jinpeng AU - Zheng, Jin-Cheng AU - Wu, Qin AU - Bak, Seongmin AU - Tong, Xiao AU - Zhang, Rui AU - Yang, Wanli AU - Persson, Kristin A. AU - Yu, Xiqian AU - Yang, Xiao-Qing AU - Xin, Huolin L. PY

Read full paper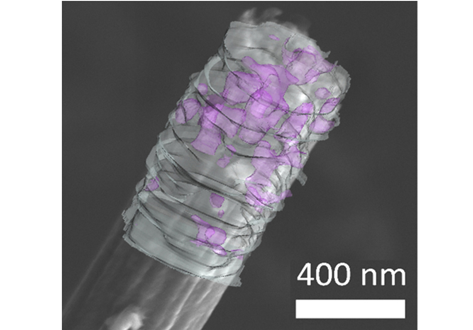 Flexible all-fiber electrospun supercapacitor
Electrospun all-fiber flexible supercapacitor with nanofiber electrodes/separator.
Increased graphitic degree with the addition of MnACAC and thermal decomposition.
Enhanced capacitive performance with the addition of MnO.
Quantified nanofiber alignment and increased bias with MnO over undoped fibers.
FIBSEM tomography of nanofibers showing MnO disitribution in carbon nanofibers.
We present an all-fiber flexible supercapacitor with compo... Read more
Xinhua Liu, Max Naylor Marlow, Samuel J. Cooper, Bowen Song, Xiaolong Chen, Nigel P. Brandon, Billy Wu

Read full paper