Welcome to the Amira-Avizo Software Use Case Gallery
Below you will find a collection of use cases of our 3D data visualization and analysis software. These use cases include scientific publications, articles, papers, posters, presentations or even videos that show how is used to address various scientific and industrial research topics.
Use the Domain selector to filter by main application area, and use the Search box to enter keywords related to specific topics you are interested in.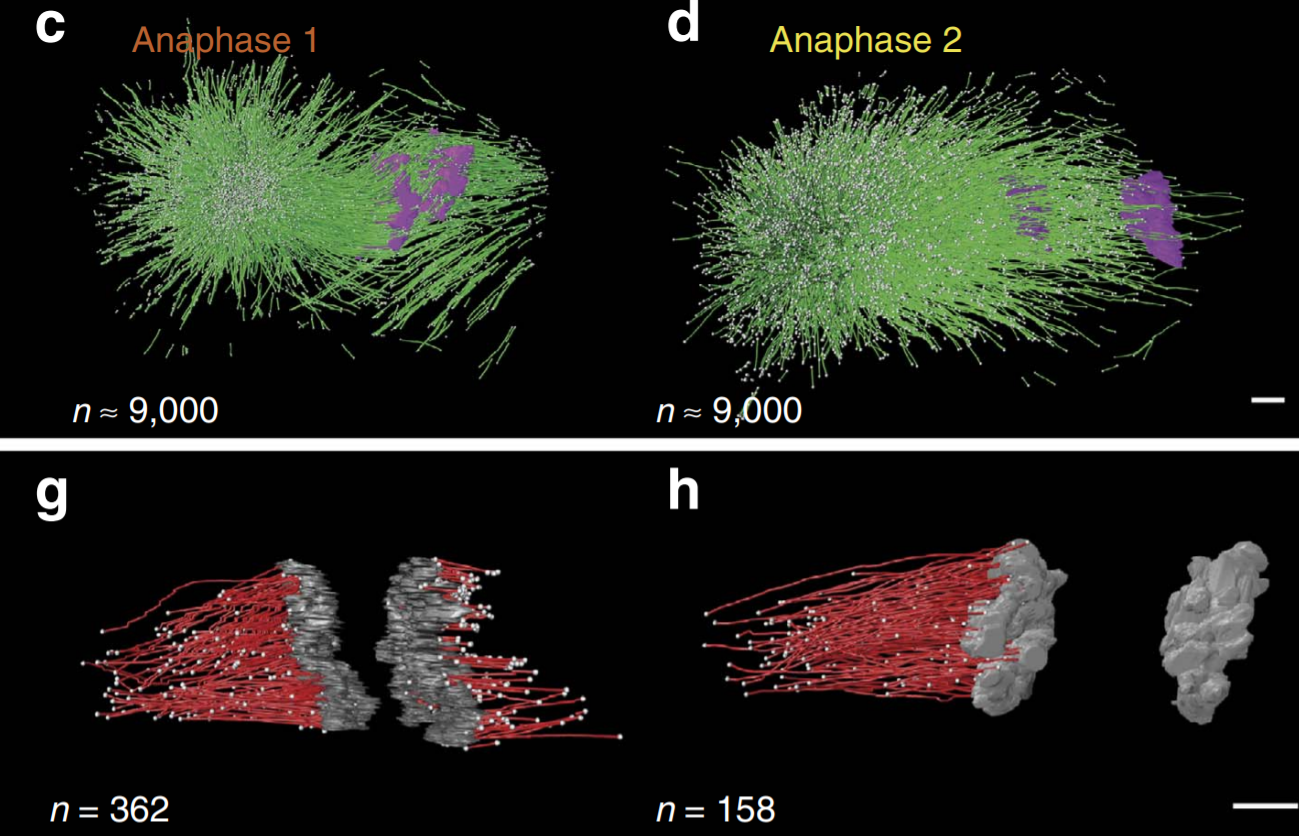 C. elegans chromosomes connect to centrosomes by anchoring into the spindle network
The mitotic spindle ensures the faithful segregation of chromosomes. Here we combine the first large-scale serial electron tomography of whole mitotic spindles in early C. elegans embryos with live-cell imaging to reconstruct all microtubules in 3D and identify their plus- and minus-ends. We classify them as kinetochore (KMTs), spindle (SMTs) or astral microtubules (AMTs) according to their positions, and quantify distinct properties of each class. While our light microscopy and muta... Read more
Stefanie Redemann, Johannes Baumgart, Norbert Lindow, Michael Shelley, Ehssan Nazockdast, Andrea Kratz, Steffen Prohaska, Jan Brugués, Sebastian Fürthauer & Thomas Müller-Reichert

Read full paper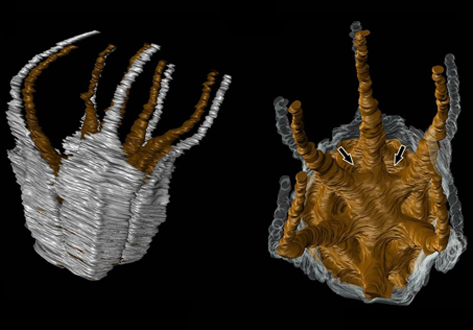 Reinvestigating an enigmatic Late Cretaceous monocot: morphology, taxonomy, and biogeography of Viracarpon
Angiosperm-dominated floras of the Late Cretaceous are essential for understanding the evolutionary, ecological, and geographic radiation of flowering plants.
The Late Cretaceous–early Paleogene Deccan Intertrappean Beds of India contain angiosperm-dominated plant fossil assemblages known from multiple localities in central India. Numerous monocots have been documented from these assemblages, providing a window into an important but poorly understood time in their diversification. On... Read more
Kelly K.S. Matsunaga, Selena Y. Smith, Steven R. Manchester, Dashrath Kapgate, Deepak Ramteke, Amin Garbout, and Herminso Villarraga-Gómez

Read full paper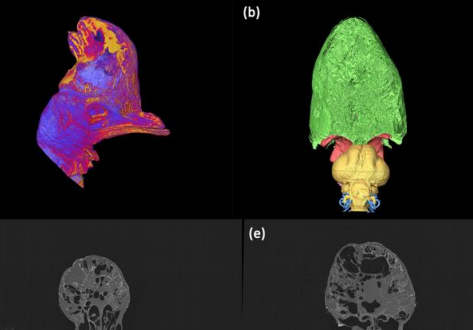 Pneumatisation and internal architecture of the Southern Cassowary Casuarius casuarius casque: a microCT study
Cranial ornaments such as keratinous horns and bony casques are commonplace amongst birds and take a variety of diverse forms. Possible functions include display, thermoregulation, vocalisation and intraspecific combat, yet few hypotheses have been directly tested. Here we investigate the anatomy and mechanics of the casque of the Southern Cassowary (Casuarius casuarius), and test functional hypotheses using CT-based virtual dissection.
In particular, we determine the nature of pneumat... Read more
Charlotte A. Brassey , Thomas O'Mahoney

Read full paper