Welcome to the Amira-Avizo Software Use Case Gallery
Below you will find a collection of use cases of our 3D data visualization and analysis software. These use cases include scientific publications, articles, papers, posters, presentations or even videos that show how is used to address various scientific and industrial research topics.
Use the Domain selector to filter by main application area, and use the Search box to enter keywords related to specific topics you are interested in.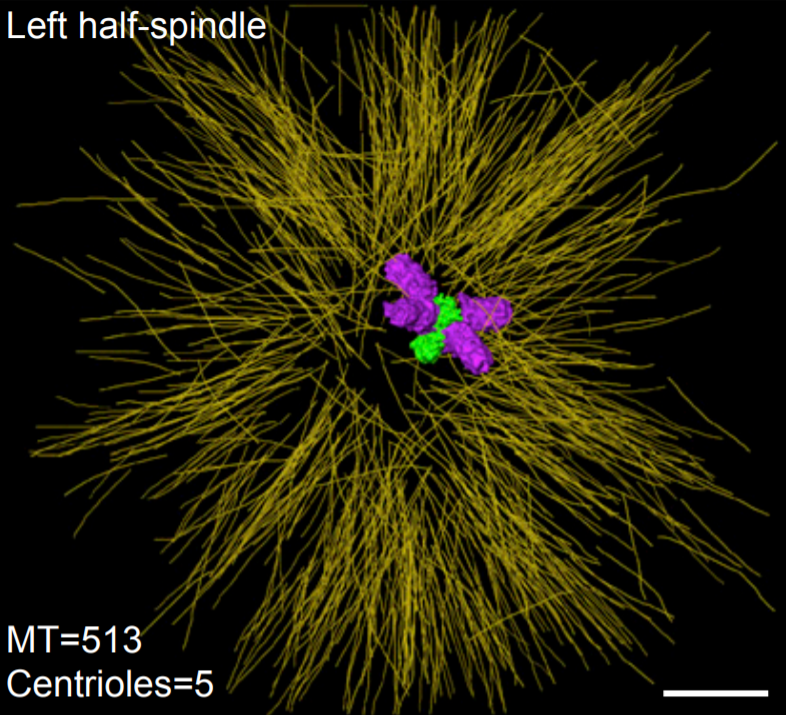 Asymmetric Centriole Numbers at Spindle Poles Cause Chromosome Missegregation in Cancer
Chromosomal instability is a hallmark of cancer and correlates with the presence of extra centrosomes, which originate from centriole overduplication.
Overduplicated centrioles lead to the formation of centriole rosettes, which mature into supernumerary centrosomes in the subsequent cell cycle. While extra centrosomes promote chromosome missegregation by clustering into pseudo-bipolar spindles, the contribution of centriole rosettes to chromosome missegregation is unknown. We us... Read more
Marco R.Cosenza, Anna Cazzola, Annik Rossberg, Nicole L. Schieber, Gleb Konotop, Elena Bausch, Alla Slynko, Tim Holland-Letz, Marc S.Raab, Taronish Dubash, Hanno Glimm, Sven Poppelreuther, Christel Herold-Mende, Yannick Schwab, Alwin Krämer

Read full paper