Welcome to the Amira-Avizo Software Use Case Gallery
Below you will find a collection of use cases of our 3D data visualization and analysis software. These use cases include scientific publications, articles, papers, posters, presentations or even videos that show how is used to address various scientific and industrial research topics.
Use the Domain selector to filter by main application area, and use the Search box to enter keywords related to specific topics you are interested in.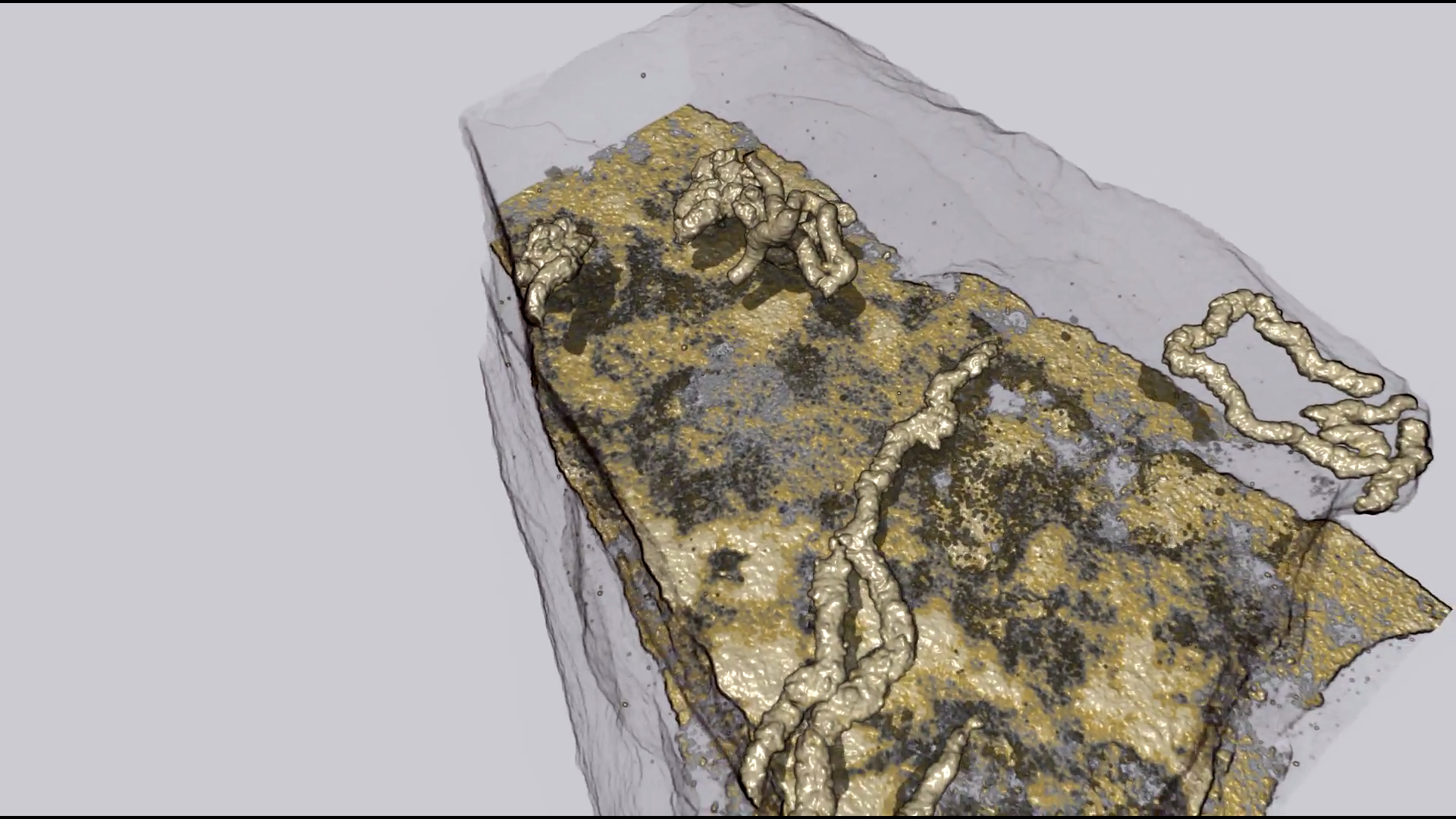 Organism motility in an oxygenated shallow-marine environment 2.1 billion years ago
Evidence for macroscopic life in the Paleoproterozoic Era comes from 1.8 billion-year-old (Ga) compression fossils [Han TM, Runnegar B (1992) Science 257:232–235; Knoll et al. (2006) Philos Trans R Soc Lond B 361:1023–1038],  Stirling biota [Bengtson S et al. (2007) Paleobiology 33:351–381], and large colonial organisms exhibiting signs of coordinated growth from the 2.1-Ga Francevillian series, Gabon. Here we report on pyritized string-shaped structures from... Read more
Abderrazak El Albani, M. Gabriela Mangano, Luis A. Buatois, Stefan Bengtson, Armelle Riboulleau, Andrey Bekker, Kurt Konhauser, Timothy Lyons, Claire Rollion-Bard, Olabode Bankole, Stellina Gwenaelle Lekele Baghekema, Alain Meunier, Alain Trentesaux, Arnaud Mazurier, Jeremie Aubineau, Claude Laforest, Claude Fontaine, Philippe Recourt, Ernest Chi Fru, Roberto Macchiarelli, Jean Yves Reynaud, François Gauthier-Lafaye, and Donald E. Canfield

Read paper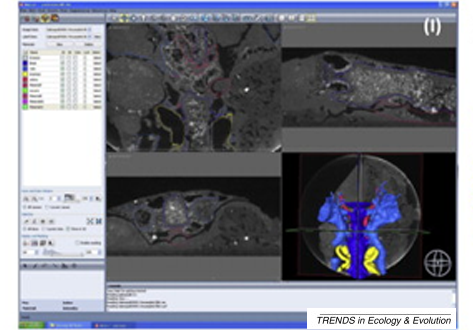 A virtual world of paleontology
Computer-aided visualization and analysis has revolutionized the study of fossils. Fossils can now be characterized in three dimensions and in unprecedented detail. The resulting digital reconstructions can be used in rigorous functional analyses. Hypotheses regarding the function of extinct organisms can therefore be tested.
Read more
Trends in Ecology & Evolution

Read full paper