Welcome to the Amira-Avizo Software Use Case Gallery
Below you will find a collection of use cases of our 3D data visualization and analysis software. These use cases include scientific publications, articles, papers, posters, presentations or even videos that show how is used to address various scientific and industrial research topics.
Use the Domain selector to filter by main application area, and use the Search box to enter keywords related to specific topics you are interested in.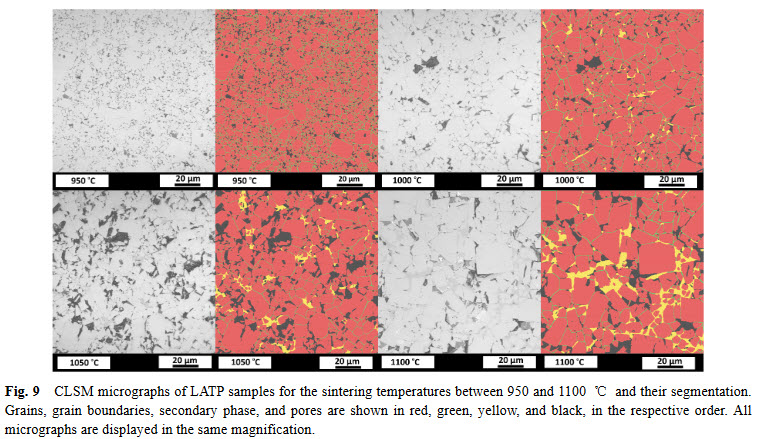 Combined quantitative microscopy on the microstructure and phase evolution in Li Al Ti (PO4) ceramics
Lithium aluminum titanium phosphate (LATP) is one of the materials under consideration as an electrolyte in future all-solid-state lithium-ion batteries. In ceramic processing, the presence of secondary phases and porosity play an important role. In a presence of more than one secondary phase and pores, image analysis must tackle the difficulties about distinguishing between these microstructural features. In this study, we study the phase evolution of LATP ceramics sintered at temperatures b... Read more
Deniz Cihan GUNDUZ, Roland SCHIERHOLZ, Shicheng YUa, Hermann TEMPEL, Hans KUNGL, Rüdiger-A. EICHEL

Read full paper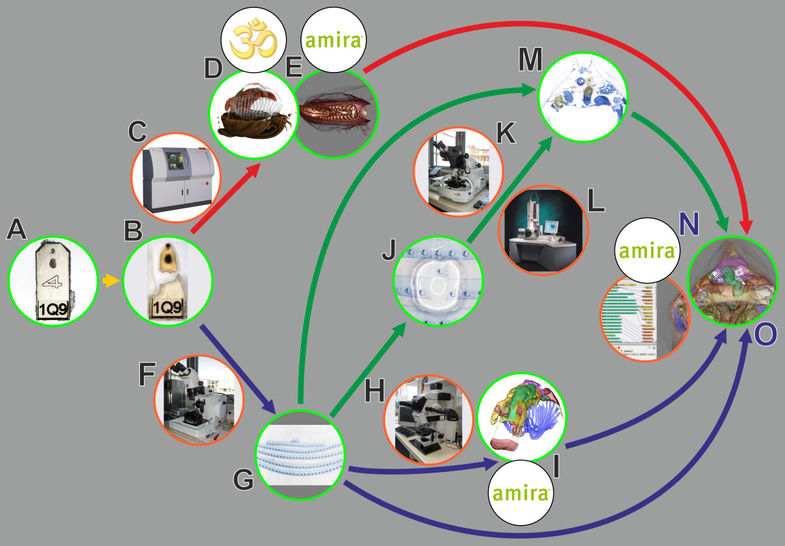 A correlative approach for combining microCT, light and transmission electron microscopy in a single 3D scenario
In biomedical research, a huge variety of different techniques is currently available for the structural examination of small specimens, including conventional light microscopy (LM), transmission electron microscopy (TEM), confocal laser scanning microscopy (CLSM), microscopic X-ray computed tomography (microCT), and many others. Since every imaging method is physically limited by certain parameters, a correlative use of complementary methods often yields a significant broader range of inform... Read more
Stephan Handschuh, Natalie Baeumler, Thomas Schwaha and Bernhard Ruthensteiner

Read full paper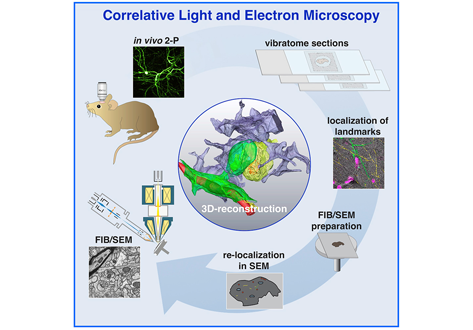 Label-free 3D-CLEM using endogenous tissue landmarks
We demonstrate feasibility of the workflow by combining in vivo 2-photon microscopy and focused ion beam scanning electron microscopy (FIB/SEM) to dissect the role of astrocytic coverage in the persistence of dendritic spines.
Emerging 3D correlative light and electron microscopy (CLEM) approaches enable studying neuronal structure-function relations at unprecedented depth and precision. However, established protocols for the correlation of light and electron micrographs rely ... Read more
Manja Luckner,Steffen Burgold, Severin Filser, Maximilian Scheungrab, Yilmaz Niyaz, Eric Hummel, Gerhard Wanner, Jochen Herms

Read paper